Last weekend was finally the big event, the Look Show AW11 at Westfield Stratford City. I've got lots to talk about and a ton of pictures to show you, including the looks from the show itself, so I'll be splitting my coverage of the day over a few different posts.
As you can see from the picture below I invited
Selina
along as my plus one, and we snapped a cheeky outfit photo in front of the "paparazzi" wall outside the catwalk.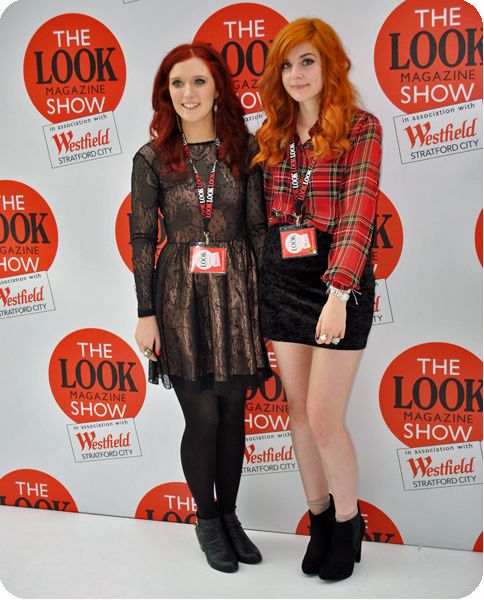 Motel shirt*, Primark skirt, Ebay boots, Asos socks, Necklace from my shop. Selina is wearing this Motel dress.
But let's backtrack a bit first. I started off the day, after arriving to a
very
packed Westfield, in the Look Lounge, a special "pop up" area where Look had provided computers for us to tweet and blog from. There I finally got to meet
Lara Lain
, Look magazine staff member and blogger extraordinaire, who had organised the whole blogging-competition-Look-Show-prize shebang. Then Selina arrived and we popped off to check in at Premier Inn where Look were putting us up for the night, then went to find somewhere to grab some lunch before the show. Unfortunately the shopping centre was so busy that it took us forever to get through it to the hotel and back, then to get some food, so we totally missed the pre-show drinks reception, whoops! I did get to see loads of other bloggers though, if only briefly, including
Gem
,
Lily
,
Sara
,
Kate
,
Emma
and
Hannah
.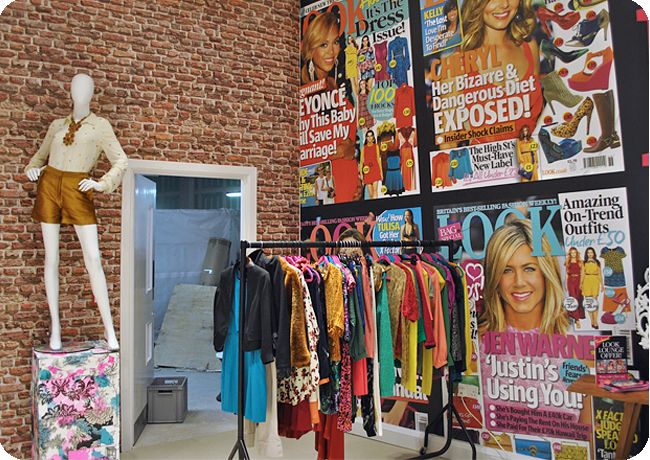 The Look Lounge
After scarfing down our sandwiches it was a quick dash to the catwalk to take our seats on the front row(!!!) Whilst waiting for the show to begin we did a bit of celeb spotting and saw Kelis, Alesha Dixon and new girl band Parade.
Getting the catwalk ready for the Look Show
Then it was time for the show to begin, opened by Sarah Harding, who Selina and I, as massive Girls Aloud fans, were fangirling over quite a bit!
On the front row with the rest of the final five: Jade (
The Style Rawr
), Sarah (
Temporary Secretary
), Sarah (
Burn the Blonde
) and Cassie (
Dressing Miss Dolly
.)
Up next: part 1 of the looks from the show itself.