I did one of these
last year
and thought it would be fun to do another one. Here are some of my favourite outfits from this year and a bit of a rundown of my blogging in 2011.
January
I think
this
was one of the most popular outfits I've ever posted. I got this mustard Peter pan collared dress for Christmas last year and I still love it. I also wrote my
red hair care guide
, which has proved to be my most popular post ever!
February
My favourite outfit from February is
this geeky ensemble.
I do love a good superhero!
February was also the month of the
Most Wanted Fashion Revolution party
where I got to spend a fun evening with some of my favourite fashion bloggers, many of whom I just now consider really good friends!
March
In March I moved to Austria for the second part of my year abroad (for an explanation of this watch my
video about it
.) I also had my
first experience with MAC
, which has now grown into an expensive eyeshadow habit!
April
April was a month of
"cultural" encounters
, lots of
pretty surroundings
and other
weird Austrian stuff
. I really miss Vienna, I'm hoping that at some point in the future I'll have the chance to live there again.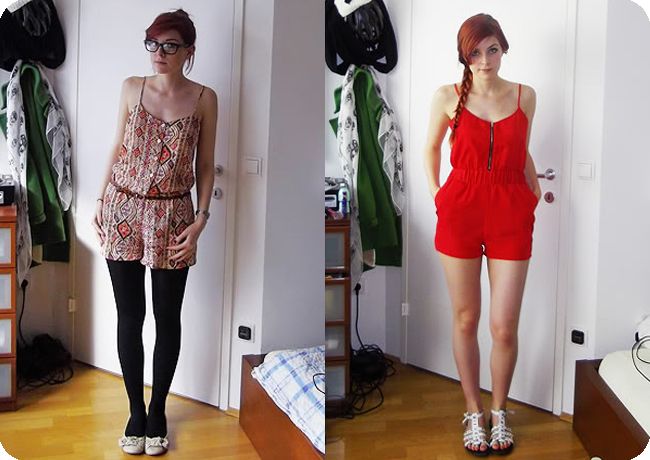 May
May and June were
sweltering
in Vienna. I barely coped with the heat, I am not a hot weather girl!
I
got to see family and friends
around halfway through my stay in Austria, which was nice, as it's about that point when homesickness started to kick in a bit for me. Oh, and I also decided to
slap a load of food on my face
for your entertainment and education.
June
My last month in Vienna. I mainly moaned about the heat, and I had my first ponderings about
orange hair.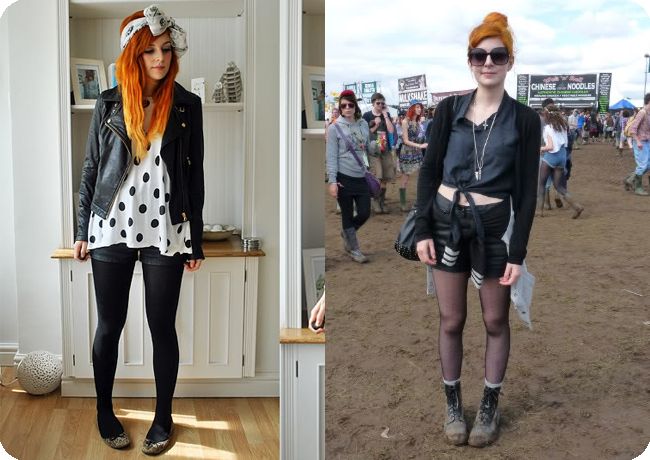 July
Home again! And time for the
Brum Blogger Meet!
It was such an amazing day and it was brilliant to meet so many other bloggers! The outfit I've chosen for July is what I wore to the event. I really hope we can do another big one next summer too!
August
Reading Festival with
Sherin
and
Susie.
We saw so many amazing bands, but half the fun was watching the other two try and cope with the mud and general griminess that is festivals :p (Love you really girls!)
August was also the month of my amazing
Mad Hatter's Tea Party themed 21st birthday!
September
This was the amazing month of
The Look Show
. I still can't believe I made it into the Top 5 bloggers! It was such an amazing experience, being front row at the catwalk show! The picture is of me and
Selina
, who I took as my +1.
October
In October I got a haircut! It was a very spur of the moment thing, but I'm glad I got it done! I also went to the
Farlows blogger event
, and although I didn't win the styling competition, I was so overwhelmed by the amount of support I got from you guys for it, thank you so much!
November and December
Into the last couple of months! My blogging has slacked off a bit at the end of this year, as the realities of being a final year at uni have started to become clear. So. much. work! Still, I hope to have things back under control pretty soon!

All in all, I'd like to say a huge thank you to everyone who has read my blog in 2011. Without you it wouldn't be half as fun!
I can't wait to see what 2012 will bring for Fish Tank Fashion!