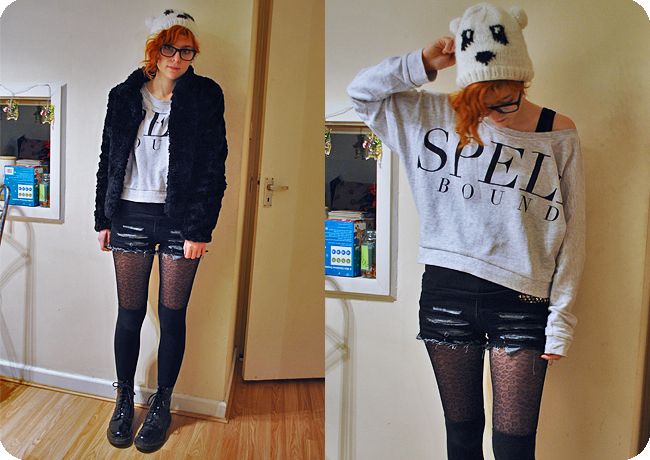 eBay hat, H&M coat, Forever 21 jumper, DIY studded shorts, New Look tights, Dr Martens
It's finally the last week of term (actually, do I really mean finally, Final year seems to be flying by, eep!) and I'm going home on Saturday. Hopefully the Christmas holiday will give me an opportunity to recharge my blogging batteries and get some new ideas for posts.
With it getting dark so early and the fact that I cycle to uni most days, it's been hard getting an outfit picture in the right light where I don't look totally bedraggled too. Fortunately my glasses seem to disguise the huge dark circles under my eyes from too many late nights. Unfortunately the late nights aren't indicative of a brilliant social life, I just work in the evenings/into the early hours for my job (although I do love it!)
Is everyone looking forward to Christmas? Let me know if you're planning anything fun, this year is going to be a quiet one for me, just me and my parents and a ton of coursework and revision for exams in the second week of January! I can't wait for my degree to be over...!