As it's nearly Christmas and I had some spare time I thought I'd do some seasonal nail art. It was inspired by a few different
WAH Nails
designs.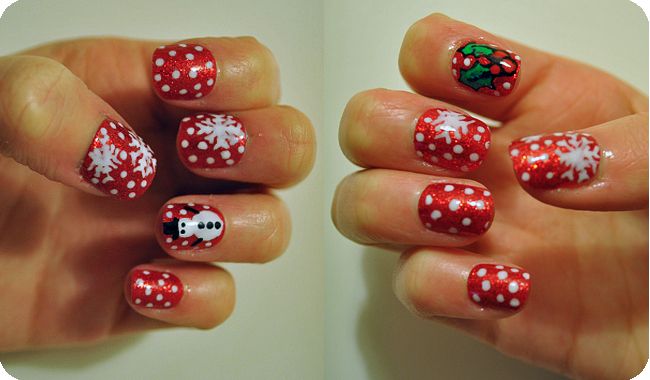 The base is Barry M red glitter, then the details are all done with a set of cheapy nail art pens
I got from eBay.
(You can get 12 for £4.04
here.
) It's all topped off with
Seche Vite topcoat.
They're not the neatest nails ever, but I'm still pretty pleased how they came out. Hopefully they'll last until Sunday!
On an unrelated note, Motel Rocks are launching their amazing sale later this week, but you guys can get ahead of everyone else and snag all the bargains early as I have a
special preview link
to the sale. Click
here
for early access. My top picks are the
Cillia Lace Dress
-
£42
£19, the
90s boyfriend fur-lined coat
-
£99
£42 and the
Starry Night Gypsy playsuit
-
£48
£19.
The Motel sale is always one of the very best, they really do slash the prices. I got a few nice bits in last year's sale and I'm sure I won't be able to resist picking up a few more things in the next few days, eep! Not good for my bank balance (but brilliant for my wardrobe!)