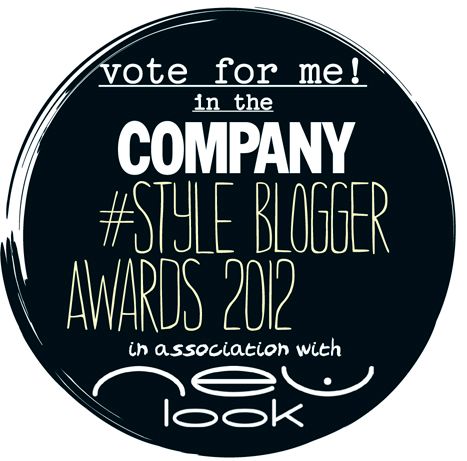 Earlier this week I was absolutely over the moon to discover
I've been nominated for the Company magazine Style Blogger Awards.
Company is one of my favourite magazines, so it's amazing to be recognised by them!
I'd be so happy and grateful if you would vote for me
here
, Fish Tank Fashion is in both the "Best 'What I'm Wearing Today' Blog" and "Overall Winner: The Blog You Love The Most" categories. You can vote
as many times as you like
(so you can vote for your other fave blogs too) and if you enter your email address you could
win £250 of New Look vouchers
! Voting closes on 11th February.
Thank you in anticipation for voting and for all your support for Fish Tank Fashion. I really appreciate all of my readers!