If you're anything like me, a lot of you probably watch make up tutorials on YouTube. I spend waaayyyy too much time watching them and trying out looks, and I thought that, as I quite enjoy making vlogs, I'd attempt one myself. I'm no make up expert by any means, but it's sometimes nice to see that normal, non-make up artists can recreate looks too, so I've filmed my first tutorial.
The look I've done a tutorial for is this Dakota Fanning ELLE UK cover: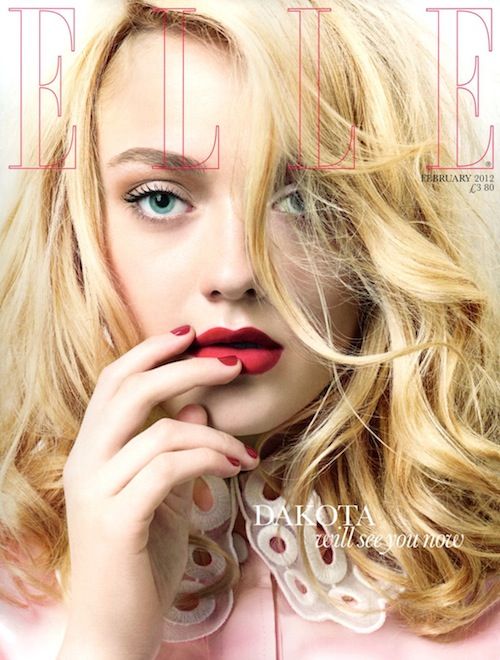 Kirsty
posted the image on her blog
Forty Four Sunsets
and I loved the make up, so I decided to attempt it for myself.
Here's my video - let me know what you think!
If you liked it and think I should do some more tutorials let me know. If you think it's terrible and I should never go near make up again, let me know too (but be nice and tactful about it please!)