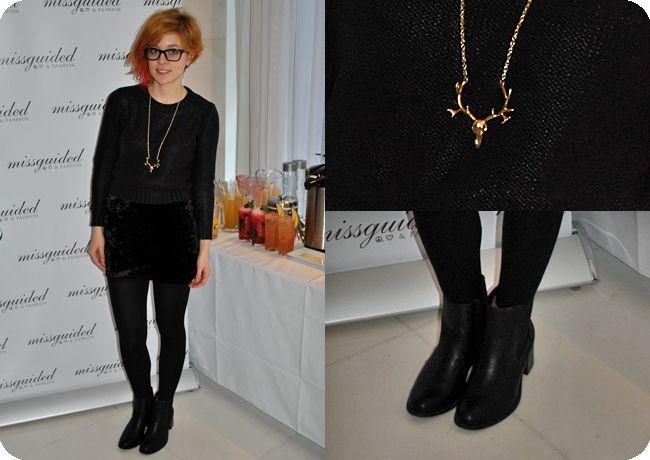 H&M jumper, Primark skirt, Clothing at Tesco boots*, Necklace coming soon in my shop
This is what I wore today to the
Missguided
press day. It was full of amazing pieces and I want to buy almost everything I saw! I'm going to be guest-blogging for Missguided this month, so I've been on their website a lot and it was nice to see some of the items I've been stalking online in real life. I'll be linking to my blogs for Missguided as they're posted, and putting some of the pictures I took today up on
my tumblr
too if you're interested. Oh, and I also got some temporary colour put in my hair, which is the red you can see in the picture above.
I got
these chelsea boots
from
Clothing at Tesco
this week (with a voucher I was given at a press day last year) and they are amazing. So comfortable, the perfect block heel and they're only £19.50 which is a total bargain if you ask me. The necklace is due to be put up for sale
in my shop
. I've got a load of new items and I'm going to have a bit of a re-launch next week, so for now all of the old stock has been reduced in price, so
go and see
if anything takes your fancy!