It's been a while since I've done a giveaway. I like to do them now and again to say thank you to you guys for reading and supporting me.
I picked up an extra tote bag at London Fashion Week a couple of weeks ago - Mulberry sponsor these totes that get given out to attendees - with the aim of doing a giveaway. To make it a bit more exciting, I've popped in another couple of bits and pieces that I've picked up in goody bags that would be more appreciated in a new home.
Here's what you can win: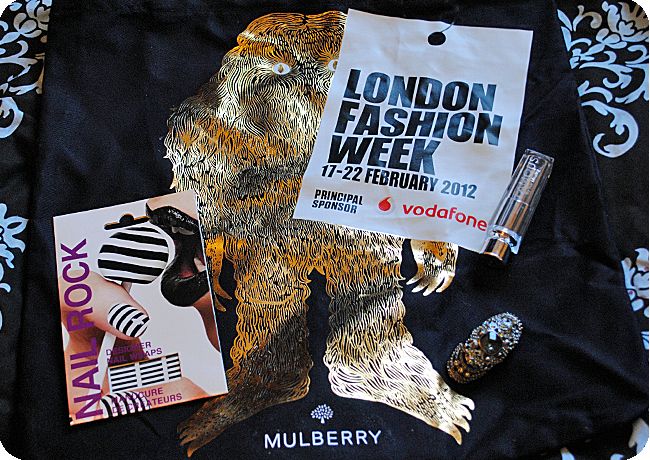 LFW AW12 tote bag, Nail Rock nail wraps, an armour ring and a Famous by Sue Moxley red lipstick.
To enter you must:
1. Be a follower of this blog in one form or another.
2. Leave a comment on this post - it
must
include the method you use to follow and a way I can contact you if you win.
Please
do both of these things, I will be checking and I hate having to disqualify entries because they haven't read the rules properly.
The giveaway will close at Midnight GMT on Sunday 11th March, and I'll announce the winner ASAP after that.
Good luck!