Hello hello!
As you know, I've been getting more into make up and YouTube videos recently, (but fear not, I'm still mostly about the fashion blogging!) so I was super excited when
Beauty at Tesco
offered to send me the
Diego Dalla Palma palette
inspired by the new film Snow White and the Huntsman and asked me to come up with two make up looks with it. One Snow White look, one Evil Queen look.
This is what the palette looks like: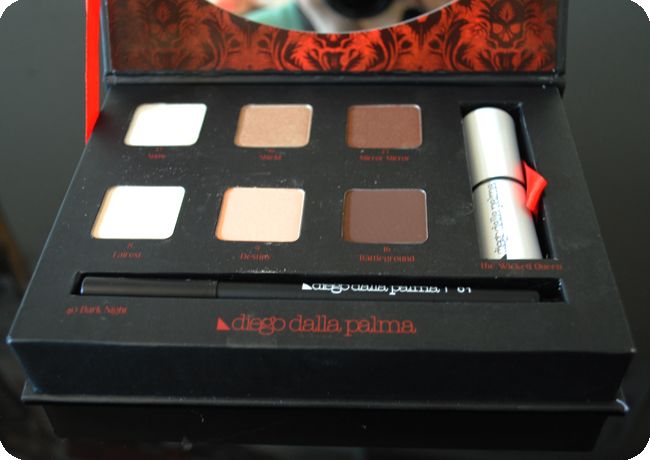 The palette contains six eye shadows (three metallic and three matte/satin), a red lipstick and a black eyeliner pencil. My favourite bit of it is the eyeliner, it's really soft and smudgy and very easy to use and make look good. The palette is £25 (apparently containing worth of products) and is available exclusively
here
from Tesco.
After spending aaages faffing about with it and being really indecisive, then leaving it at the wrong house for a few weeks, I've finally gotten around to creating the final looks, filming tutorial videos and taking some pictures! The looks are inspired partly by the make up in the trainler for the film, but are partly my own ideas too.
Here are my looks, Snow White, and Evil Queen.
(The lighting washes them out a bit, so take a look at the videos for a better view!)
So what do you think? Which look is your favourite? Will you be giving these a go? Let me know!
P.S. And here's the film trailer in case anyone is interested in seeing that! (It looks really good, I can't wait to see it!)
P.P.S. Yeah, I dyed my hair again! It hopefully won't be staying this dark, I want to go back to the gingery orange again but couldn't do it straight over the blonde.