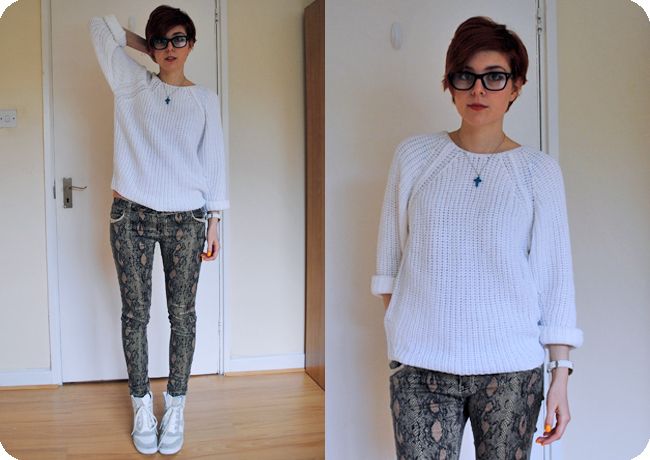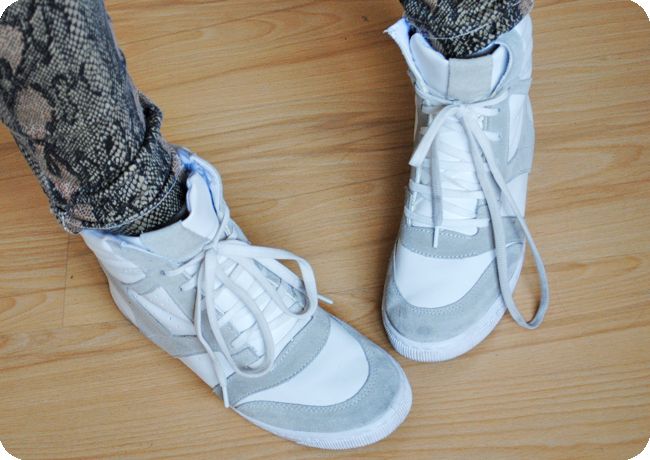 Jumper - Joe Browns via eBay Fashion Outlet*
Jeans - Missguided*
Shoes - River Island*
Watch - Find Watches*
Bracelet - River Island*
Necklace - My shop
Nails - Models Own Tangerine Queen
This is what I wore for bumming about the house yesterday tidying/revising. This jumper is so comfy, it's got the perfect amount of slouchiness. I thought I'd pair it with some other bright white accessories, my new slightly blingy Sekonda watch and these amazing high tops from River Island. They have a hidden wedge which I love - they still look really casual but add height and give you that good posture heels do.
I swear my hair didn't look that poofy in the mirror before I took these pictures. My hair always looks total crap on my blog and I swear it's better in real life! I am going for a haircut today though as it's getting a bit long and I'm going to a wedding next weekend so I'd best try to look presentable!