I've come home for the bank holiday and yesterday we put our marquee up and had all the neighbours round for a Jubilee street party (just in our garden, rather than on the road.) Everyone brought different home made goodies around and despite the fact that it was cold and rainy we had a great time.
The nice folks at George at Asda sent me one of
their lovely dresses
to wear for the Jubilee celebrations, along with some bunting and a wonderfully tacky commemorative mug. I got dressed up in it to take a few pictures but quickly got back into jeans and a jumper because it was too cold to dress nicely!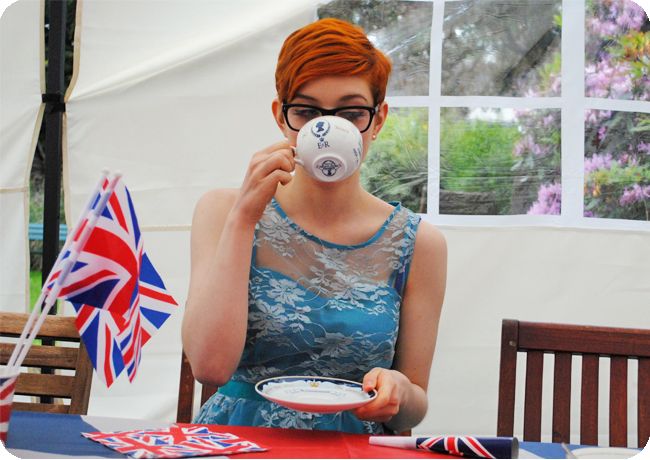 Tacky yet amazing cake toppers.
I hope you all had a great time over the Jubilee long weekend. Let me know if you did anything fun!