May 31 Day Fashion Blogger Challenge
3rd. Something you're wearing for the first time.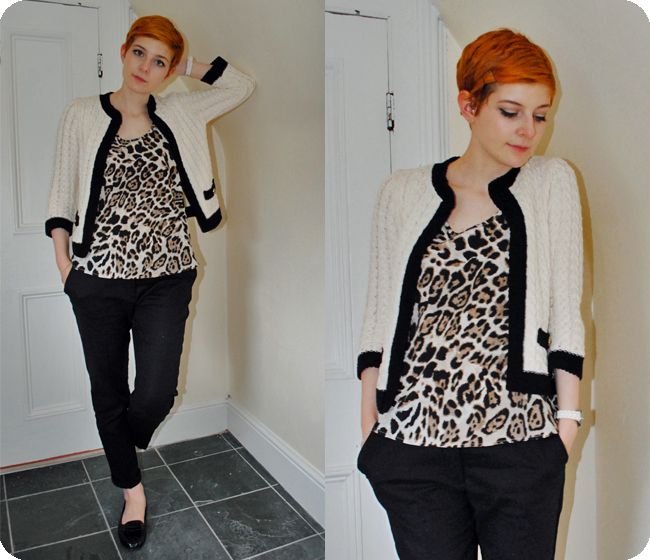 Cardigan - Clothing at Tesco
Top - Primark
Trousers - Zara
Shoes - Geroge at Asda
This is what I wore for my first day at work today. I'm wearing the top and cardigan for the first time.
There was such a lot of information to take in today and people to meet that my head is in a spin at the moment and after I've finished this blog I'm going to lie down on the sofa with a cup of tea and my Kindle for the entire evening! I think I'm going to be pretty tired for the next few weeks as it's a 12 weeks of training and there's lots to learn!