31 Day Fashion Blogger Challenge.
22nd. A piece of clothing or jewellery that was a gift.
I've fallen so ridiculously behind with this challenge, which was only supposed to take until the end of July, but I will finish damnit! I'm away in Germany with work from tomorrow until Friday, and then I'm going home at the weekend because it's my birthday on Sunday, so I've scheduled these challenge posts every day until then.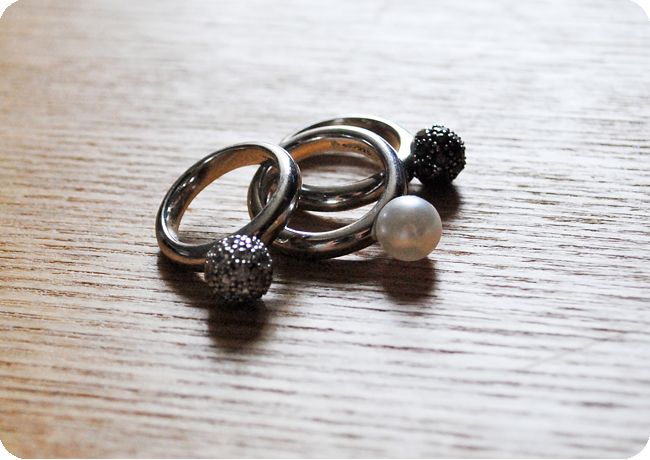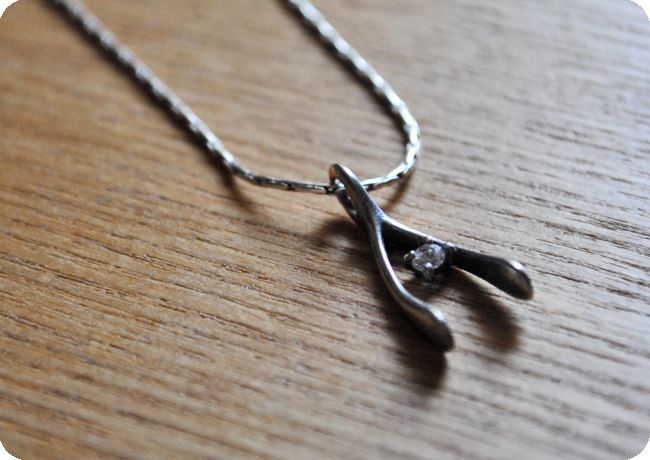 These rings and necklace were my 21st birthday presents. The rings were from my parents, they're by
Ti Sento
and are stackable. They come in loads of different styles, and I'm planning on adding to my collection as I love mixing and matching these ones. The necklace was from my Nan, she got it custom-made as she knew I liked wishbone necklaces, but I think this one is extra special with the little diamond! I wear the necklace a lot, but often forget about the rings. I have such a lot of costume jewellery that I often go for in the mornings, as these nicer pieces are hidden away in a jewellery box, rather than strewn everywhere like my cheapy rings, so I'm trying to remember to wear them more often.