31 Day Fashion Blogger Challenge.
23rd. Something from your favourite store.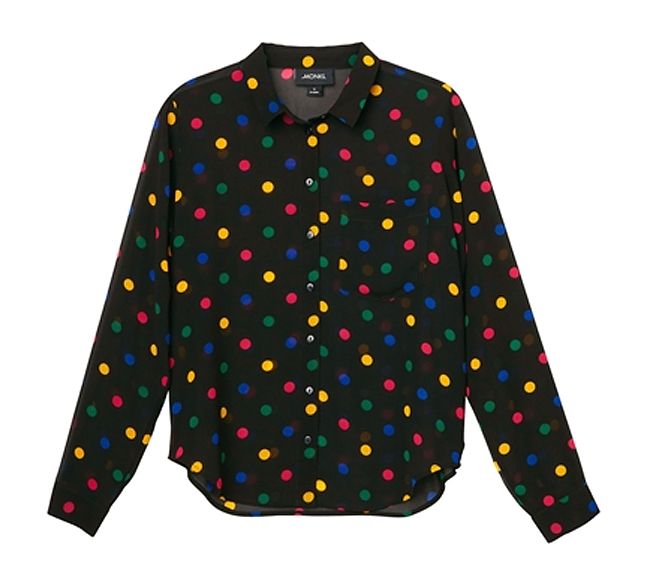 Carrie shirt (35 EUR) - Monki
My favourite shop at the moment is Monki. I love the simple with a twist aesthetic and oversized cut of their clothes. I've got two dresses and a pair of jeans from Monki at the moment, and this shirt is on my wishlist as my next item to buy. It's just so fun!
If you haven't been to the Monki store on Carnaby Street in London, definitely go if you get the chance. It's such a fun shop to be in, it's decorated inside with bright colours, weird shapes and mirrors everywhere, I've never seen anything like it anywhere else.