31 Day Fashion Blogger Challenge.
27th. Inspired by your style icon.
I don't have a style icon per se, so instead I thought it would be fun to recreate something that I'd pinned on
Pinterest.
I find that I pin a lot of outfits, but then don't really "do" anything with those pins, so it was fun to try and "copy" a look that I'd picked out as inspiring.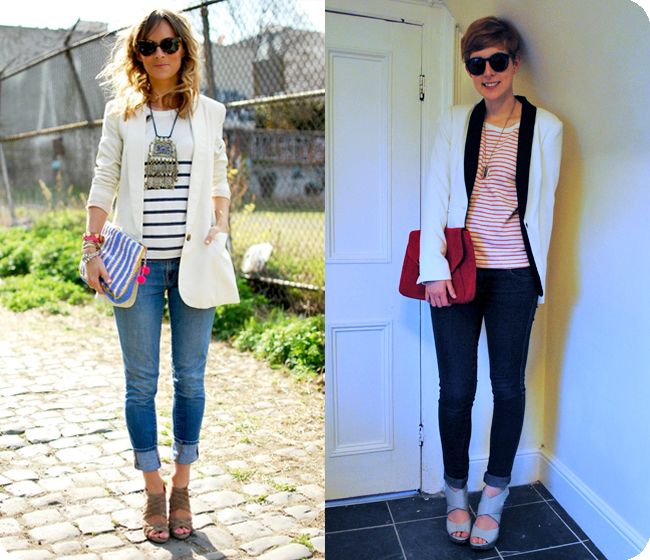 Pinned image originally from Lucy Laucht.
Blazer - Dorothy Perkins
Top - New Look*
Jeans - H&M
Shoes - Asos
Clutch - Peacocks*
This was actually quite fun to do, and has given me a couple of ideas for other posts (which was the point of this challenge, so yay!)
P.S. Before anyone comments on it, I know my photography is well below par. It's something on my to-do list to work on, but I don't have a lot of time for that at the moment.