31 Day Fashion Blogger Challenge.
28th. Something everyone has now.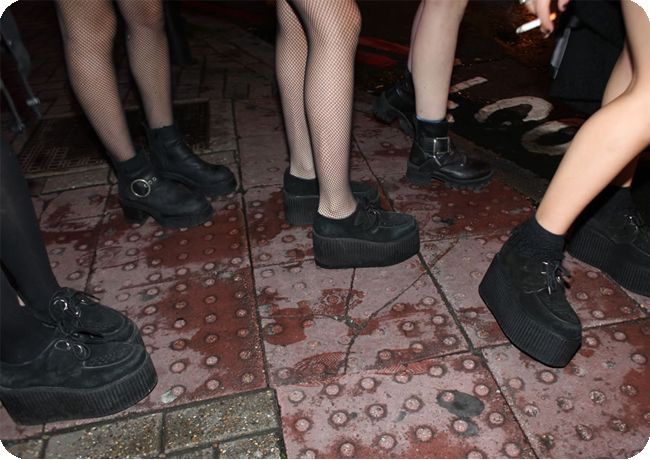 Everyone has creepers now, but I'm not one of those silly annoying people who stops wearing something (or listening to a band etc) when it becomes popular. I still love
my creepers
, but they're a bit too heavy to wear at the moment while my knees are playing up, and they're also not really office attire, no matter how relaxed the dress code is where I work. I can't wait to be back stomping around in them, if only at the weekends!
If you want creepers and haven't got any already, but don't want to spend the £90 on the
Underground ones
, there are tons of cheaper "fakes" available
on eBay
.
P.S. It's my birthday :) I'm 22!