31 Day Fashion Blogger Challenge
20th. Shoes you love but hardly wear.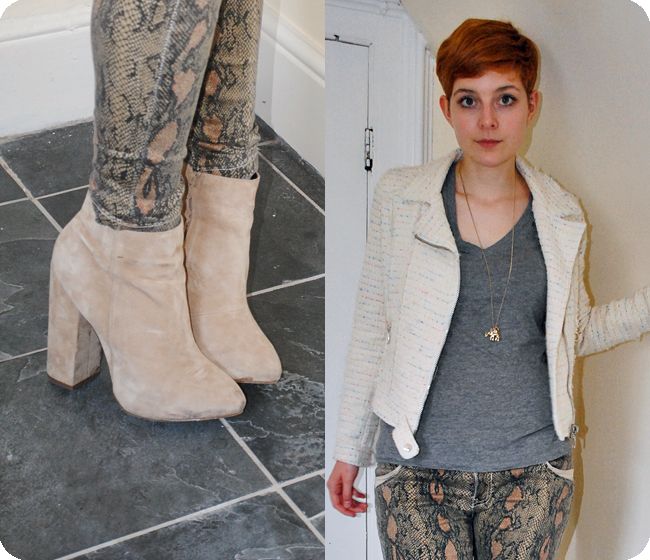 Jacket - Zara
T-shirt - H&M
Necklace - Jon Richard*
Jeans - Missguided*
Boots - Asos
I love these boots, but I hardly ever wear them. Firstly because they're suede, and the wonderful British weather means that's a total no-no most of the time, and secondly because they're really quite high and have no platform, so they aren't the most comfy for walking around in. I decided to wear them to work today though, (I walked in in flats and changed into these there for comfort and to keep them clean and dry) and they were fine, as I don't really spend too much time on my feet in the office. I'm going to make an effort to wear them more as they are lovely, I really like the almond shaped toes.
I've hardly worn this jacket since I bought it either. I love that it's a "classic" boucle fabric in a biker shape, and I thought it would go with everything, but I don't find myself reaching for it in the mornings. Again, I'm going to make more of an effort to wear this more.