Cocktails from a wooden chest and karaoke in a motel room inside a club? All sounds a bit daft, but that was all part of the No-Tell Motel blogger night out with
Motel Rocks.
We started off at Motel HQ where along with the obligatory drinks and nibbles, there was a blow-dry bar and Nail Rock nail wraps. Unfortunately I'm a nail biter and I am a bit too follicularly challenged to do anything fancy with my hair, so I didn't really take part in those activities (although I did straighten my fringe a bit!) We also got a preview of what's coming up over the next few months at Motel, and it's safe to say I want it all!
I'm wearing the Jet Plunge Neck Playsuit (with a vest top underneath as it is really plungey) from Motel Rocks* and a vintage coat.
Then it was off to Mahiki to party in their "No-Tell Motel" room. It's decorated like a retro American motel room, complete with bathroom with a shower curtain, and taps which control the volume of the music!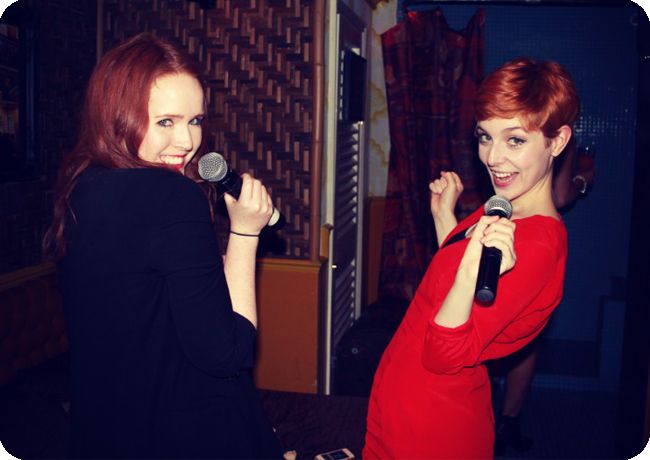 There was karaoke in the room, which
Ashling
and I were all over!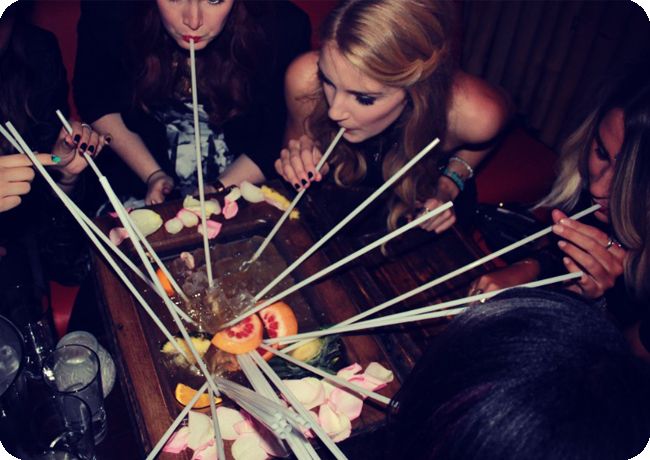 The famous Mahiki Treasure Chest cocktail also went down a treat with all of us!
It was really nice to meet some other bloggers I hadn't met before -
Rosie
,
Kim
, and
Michelle
. Of course the Motel ladies were also awesome to hang out with - a huge thank you to Selina, Tash and Taz for an awesome night!