This is super late as the Cosmo Blog Awards were quite a while ago now, but better late than never!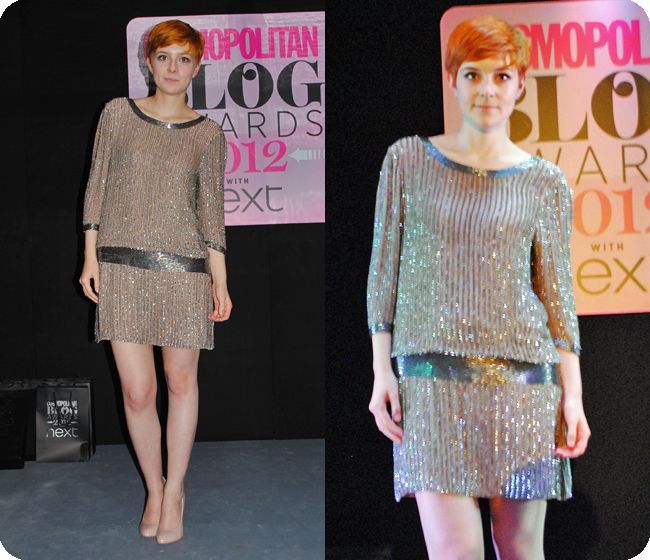 Parker dress lent by Wish Want Wear*
Carvela shoes via TK Maxx
Sorry the pictures aren't the best, the event was held in a club so the lighting was quite difficult. You can see how lovely and sparkly the dress was though!
I was lent this beautiful dress to wear by
Wish Want Wear
, which is a designer dress hire company. This particular dress is called the
"scoop back Gatsby dress"
by Parker, and I absolutely fell in love with it. I love the 1920s shape and the all-over beading (it was really heavy!) It was a bit of a wrench sending it back!
I didn't win anything at the awards, but it was amazing just to be nominated. Thank you so much to everyone who voted for me, and I'm really sorry to have been a terrible blogger lately. I'm going to pull my socks up now and post more regularly!