A few weeks ago was The Look Show for Autumn/Winter, put on by
Look magazine
. If you've been reading my blog for over a year, you'll know that I was one of their top 5 winners of their blogger competition
last year
, and so I was invited back again this season. This time it was in the super posh and pretty Royal Courts of Justice, which doesn't seem like a natural choice for a fashion show venue, but it's where Vivienne Westwood showed her latest collection at Fashion Week in September.
Most of the attendees were quite glammed up for the event, but I was having one of those days where you don't feel right in anything tight or more flashy, so I ended up with quite a comfy, casual outfit. I felt a bit of a plain jane once I was there, I must admit. And yes, I am wearing the same shirt as I wore to the last Look Show, but it's one of my very favourite items of clothing!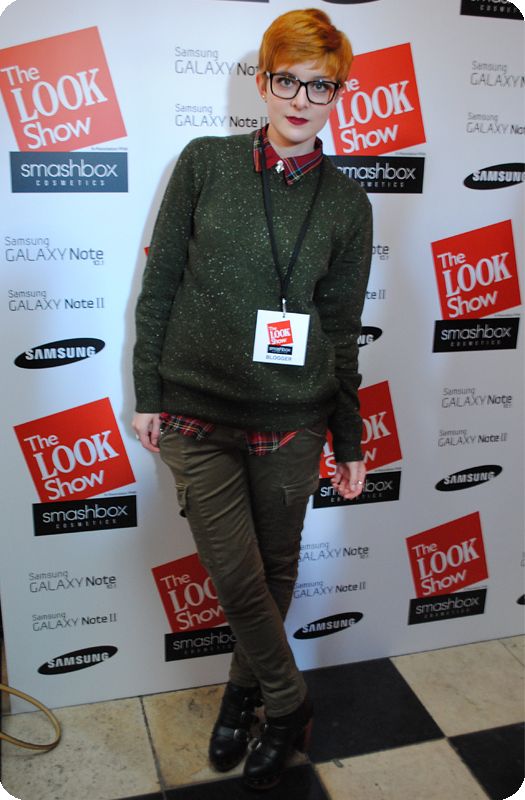 Motel Rocks shirt*, Primark jumper (men's), Jon Richard brooch*, Tommy Hilfiger trousers, Asos shoes
When I arrived I was told that I could go backstage and take some pictures of the hair and make up being done. I've not been backstage at a fashion show before, so that was really exciting!
I loved the looks the Smashbox beauty team had created for the show. One was a plain, fresh face with a bold berry lip, and the other was a blue smokey eye with a neautral lip. I spoke to the make up artists and they told me that the idea was to create a wearable version of the catwalk make up trends, to fit in with the high-street ethos of the Look Show.
Then it was the fashion show itself, which included Kelly Brook modelling a dress from her new range for New Look (which I didn't get a decent picture of) and a performance by Alesha Dixon. Here are some of my favourite looks.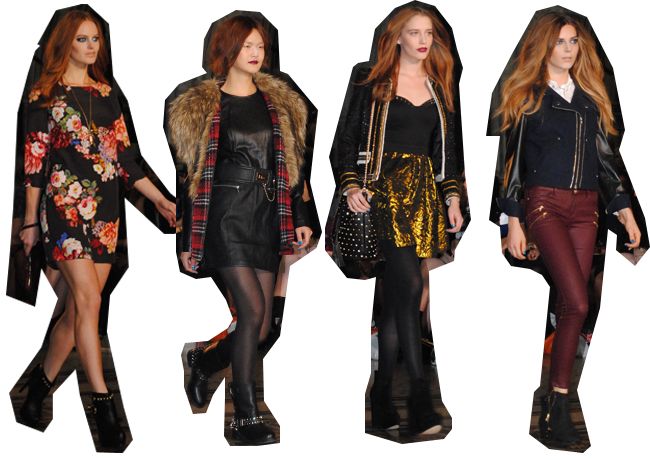 New Look | River Island | Boohoo.com | River Island
Internacionale jumper, H&M skirt, Primark shoes and bag | Mango | A Wear | Fashion Union jumper, Hobbs trousers, Office shoes
If you haven't heard of/been to
The Look Show
before, I'd really recommend applying for tickets next year. They're free, Look and the retailers involved give out loads of them in competitions, and you get a great day out, with lots of fashion inspiration and free bubbly! A big thank you to Look for inviting me and giving me such a good time on the day (despite the fact that my attendance will ultimately have a terrible effect on my bank balance, now that I want to go and buy a ton of new clothes!)