Hello. I'm Fritha. Welcome to my new blog Inspiration Fashland.
If you know me already you may know that I used to write a personal fashion blog called
Fish Tank Fashion
. I wrote it for about 5 and a half years, but unfortunately had to stop blogging in February 2013 because of
circumstances outside of my control. I've spent the past year feeling glum about that and missing the blogging world terribly. I've also had a bit of a tough time of it over the past few months which I feel might have been a little easier if I'd had some kind of outlet/project to focus on instead of just my dwelling on my personal life and work.
So, new year, new blog. This one is going to be a little different however. I'm not going back to being a "personal style" or "outfit of the day" blogger like before. This blog will (mainly) focus on fashion inspirations trends and DIYs. No wishlists or showing off new purchases here (unless they're pattern/fabric based!) There will be outfits, but only if I've sewed them myself!
What's finally spurred me on to creating a new blog (aside from the hours I've spent reading sewing blogs since discovering that part of the blogosphere recently) is that I received some fabulous fashion-y craft-y presents for Christmas that will make it easier and more fun to create things this year.
I was totally spoilt with both an adjustable dress form (no more stabbing myself with pins whilst fitting!) and an overlocker.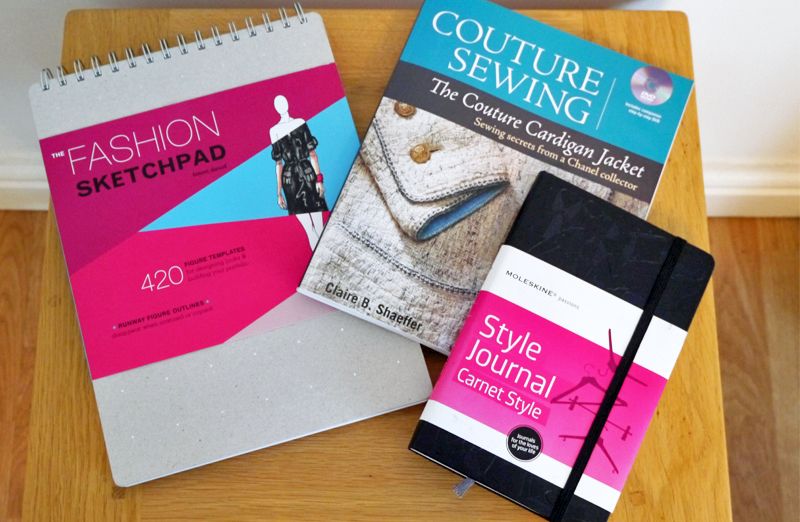 Fashun books - a sketchpad with 420 figure templates for designing on, Claire Schaeffer's book on how to sew a Chanel-style jacket using couture methods and a Moleskine "Style Journal".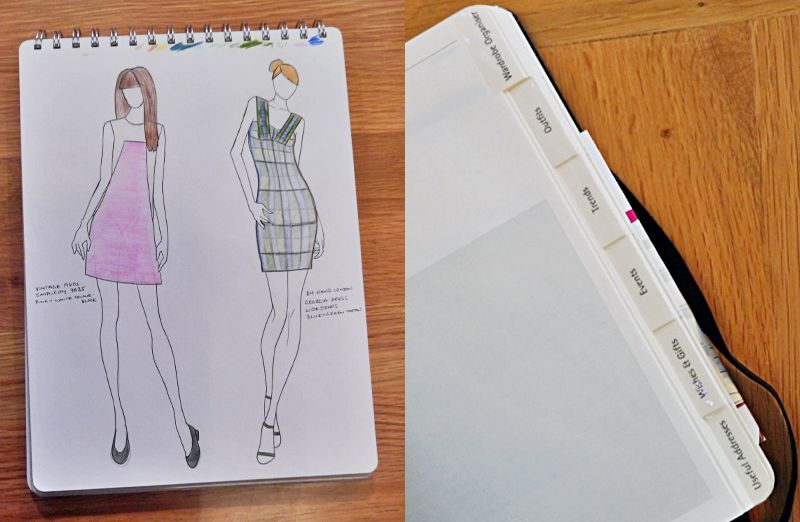 I cracked open the sketchpad straight away and drew out some ideas for sewing projects I've got in mind - a pink and white colour blocked version of a vintage 1960s pattern I have, and By Hand London's
Georgia dress
in blue and green tartan (yes, that's supposed to be tartan. I am awful at drawing.)
Follow my blog with Bloglovin