I had my doubts about whether or not I should post this outfit, as it's so simple I worried it's boring. But then I thought sod it. Not all outfits have to be full of statement pieces, or the latest trends.
I really like this new dress. It's from Dorothy Perkins, where I rarely shop, but I saw it in store and thought it was really cute. I got it online a couple of days later, and there was a 24% off code on the site, plus an extra 10% off for your first order, so I think it came to less than £13 in the end. It's really comfy, but really cute, and I think will be a staple in my summer wardrobe this year!
The weather is still amazing, so I didn't need the jacket after about 10am! It's a really old cream bouclé biker from Zara, that I always find a bit tricky to style but can't bring myself to get rid of.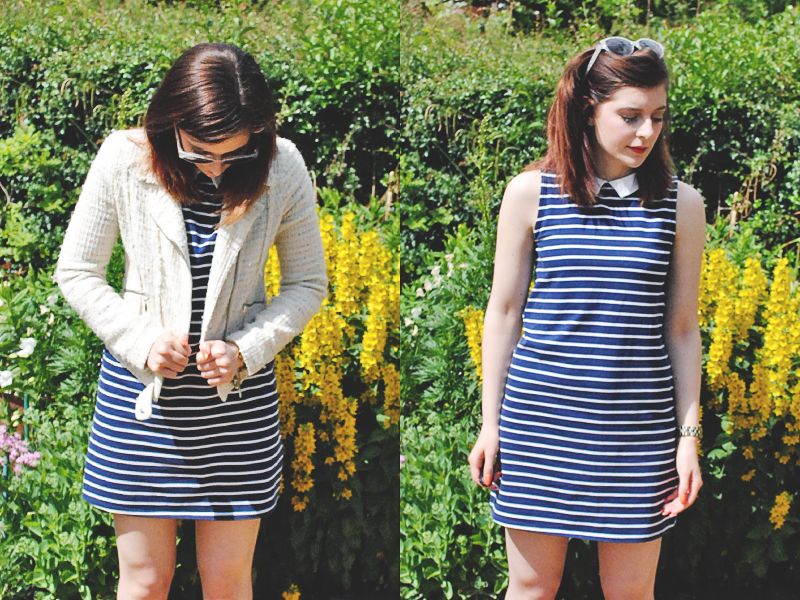 Dress - Dorothy Perkins
Jacket - Zara
Shoes - Office
Sunglasses - Marc by Marc Jacobs (from TK Maxx)