I'm totally going to jinx it by saying this, but hasn't the weather been glorious recently! Now it's sunny, I can take some outfit pictures outside! Our house has been total chaos for months because of building work and lots of redecorating, so there's barely been a corner that's not piled with displaced furniture or plaster dust, so photos inside have been impossible!
Of course the sunshine has done nothing to dissuade me from wearing my usual uniform of all black errthing... #summergoth4eva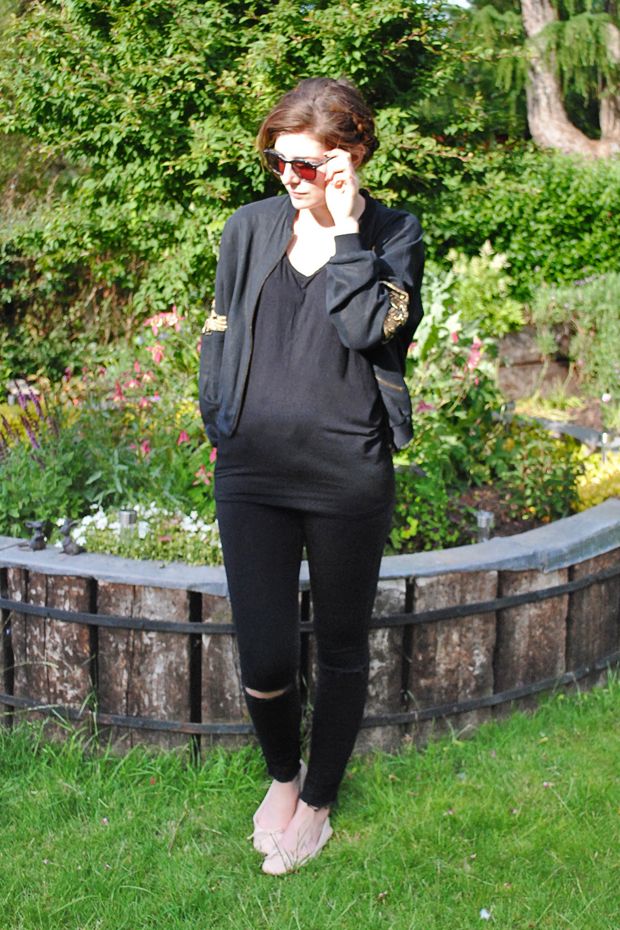 I've had this top for years, but only recently started actually wearing it. It's obviously very bra-flashy, but it's summer so who cares!
I basically wear this jacket every other day, so get ready to be sick to the back teeth of seeing it. It's amazing irl, all gold metallic thread embroidery and beads, and the material is slightly sheer. It's Pucci and I got it from TK Maxx. The RRP was £2000 but I paid a teeny fraction of that of course. Cost per wear on this must be nearing the pennies now.
Top - Missguided
Jacket - Emilio Pucci (from TK Maxx)
Jeans - Primark (DIY rips)
Shoes - Office
Sunglasses - Gok Wan at SpecSavers (prescription all the way baby!)

Look who decided to photobomb my picture taking session! Meet the newest addition to the family, Tess. She's a rescue border collie, and we've had her for about 6 weeks and have completely fallen in love!