Because honestly, what's better than looking like an overgrown toddler?
Wear Lemonade
is a new pattern company to me, I only found out about it a few weeks ago via
Jolies Bobines
, and immediately downloaded several patterns. Wear Lemonade is the clothing and pattern line from Lisa who writes the blog
Make My Lemonade
. Every month she releases a new item of clothing, which you can buy ready-made, buy the paper pattern or download the PDF pattern. The
first few patterns
were free to download, and now the new releases only cost €1.66 (so about £1.20!) which is still a total bargain. As soon as the Paloma dungaree shorts were released, I knew I had to make them. They took about 2.5 days to make in the end (including printing & assembling the pattern and some very leisurely sewing!)
They're a little on the large size as I sized up out of fear they wouldn't fit, which ended up being unnecessary. The relaxed fit means they still look good though. The pattern suggests using snaps for the straps, but I just tied them (as if I was tying a neck tie, but upside down) and I like how it looks. Of course, as Wear Lemonade is French, I had to style them with a breton top! (from
Uniqlo
)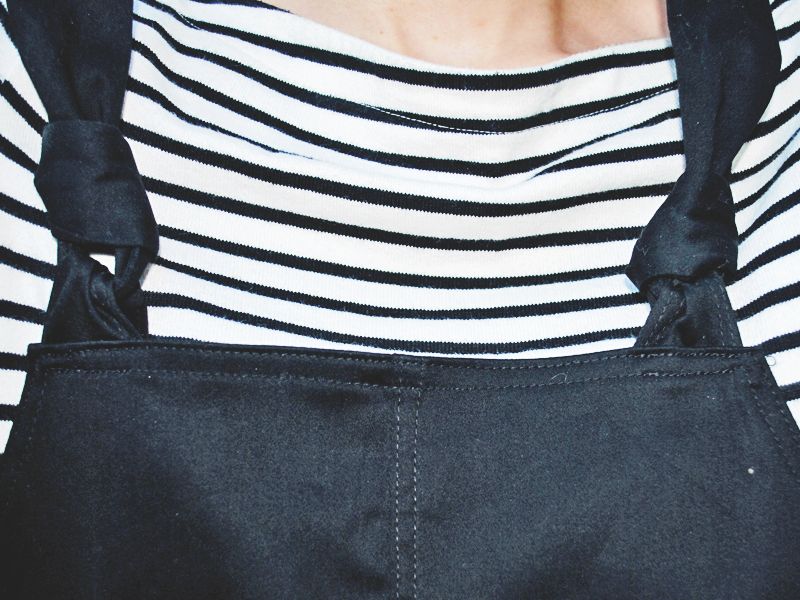 The fabric is, I think, a cotton-mix sateen(ish) that I got about a million meters of from the Fancy Silk Store in London. Te details haven't come out much because of the colour, but hopefully you can see some here. I topstitched practically every seam to make them look more like real denim dungarees. It made the construction take a lot longer, but I think it was definitely worth the effort.
The closures are two poppers on each side, with 'fake' buttons over the top. Because they're quite large, I don't even need to undo the poppers to get them on and off though. The little bit of gold you can see is some bias tape that's covering the join between the bib and the shorts - my overlocker was out of action when I made these so I wanted to conceal the raw edge, rather than just zig-zag the edges.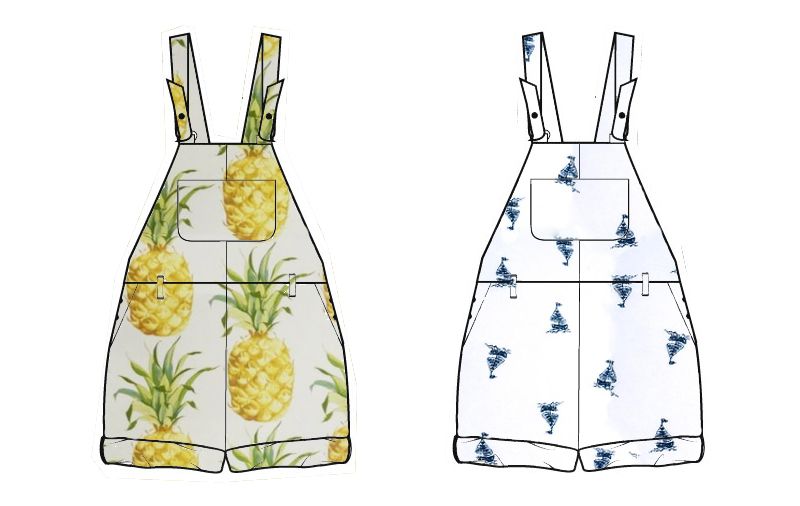 Despite the fact these have a bajillion pieces, they went together quickly and easily, and I definitely want to make another pair. They're a fun item so I think a large-scale print would look great on them - maybe these
pineapples
or this
boat patterned chambray
fabric?
So, thoughts? And are you wearing dungarees this summer? I was initially doubtful of the trend, but I'm now totally in love with this pair!