I made this dress to wear for my birthday party a couple of weeks aho. For the last couple of years I've worn my DIY
flamingo suit
for my birthday, but thought it was time for an update. I saw this Kate Spade flamingo-print dress and fell in love with it, but at £295 there was no way I could afford it, so I thought I'd make my own!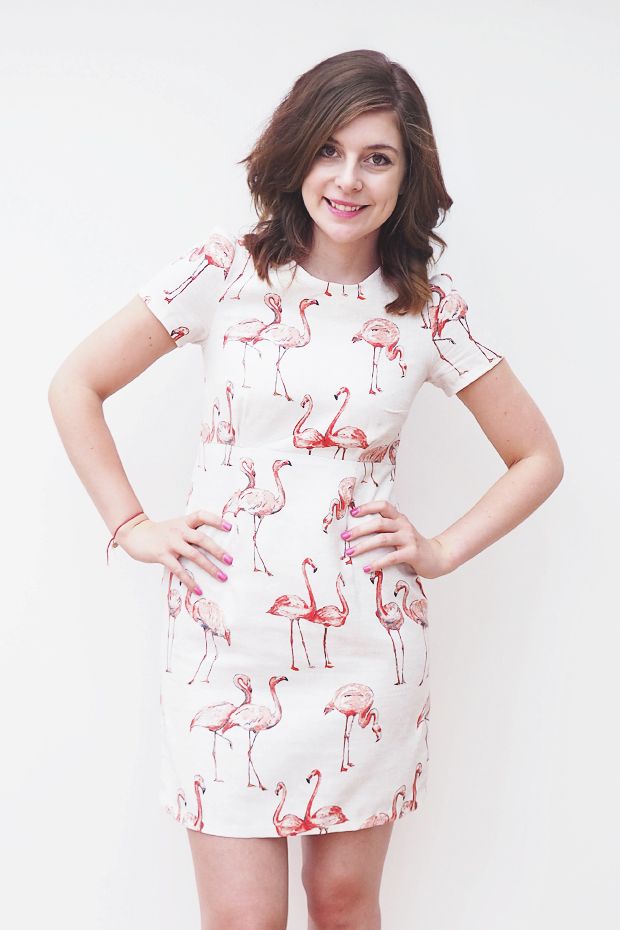 The
flamingo fabric
is actually upholstery fabric that I found on eBay, (upholstery and curtain fabrics are great for larger-scale prints,) and the pattern is the Megan dress from
Love at First Stitch
by
Tilly Walnes.
I didn't make a toile, so the few alterations I made to the pattern I did as I was sewing it, including dropping the bust darts, lengthening the bodice, slimming the skirt in a little at the sides to match the Kate Spade dress and adding two darts on the back neck, as I always have issues with excess fabric there. I really like the shape of this dress, but I'm going to make a toile and work out the remaining fit issues I have. You can see from the pictures it's a little tight around the arms and I need to do a sway-back adjustment to remove the bunching around the lower back.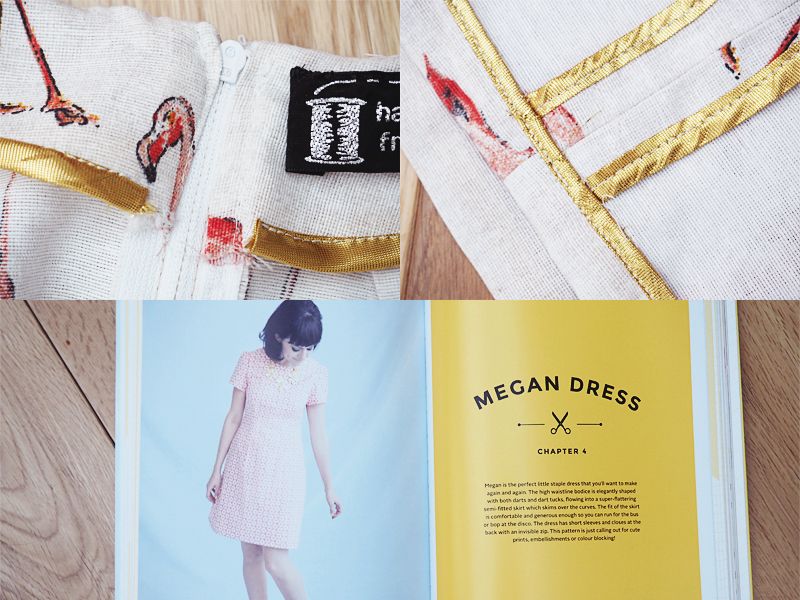 I decided to put in a lapped zip instead of the invisible zip the pattern calls for, as I wanted to try a new technique for sewing in the neckline facing at the same time as the zip for a neat finish (although I forgot to bind the edges of the facing first!) The seams are either french seams or finished with this amazing gold bias binding - I love a fun bias bound seam!
Shoes - Red Valentino via TK Maxx